DISCOUNT
REAL ESTATE
BROKERS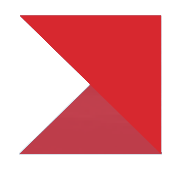 SELECT YOUR HOMES VALUE ON THE SLIDER
to find out how much you save! ... compared to 6%
On average our clients pay 1% for one of our full-service Brokers and 2.8% to the buying brokerage.
If Your Home Is Worth $150,000
You Save $3,300
SELLING YOUR HOME
Sell Your Home For Less
As your Full Service Discount Real Estate Brokerage we handle your entire transaction that means all paperwork, negotiations, appraisals, inspections, managing showings, sign in the yard, and MLS lockbox on the door. We do it ALL for only 1% !
BUYING A HOME
Search Homes For Sale in Multiple Markets
Finding and purchasing a home that will meet your needs is a significant and often stressful time. Our goal is to make this transition as smooth as possible. We are experts in the area, and once we learn what it is that you're looking for, finding your dream home is simple.
Save Thousands
Listing Your Home With 1% Lists
1 Percent Lists lets you save thousands of dollars selling your home by eliminating the older marketing strategies which are less effective and implementing cutting edge marketing for real estate and maximizing modern marketing strategies all without losing the benefit of having an ACTIVE REALTOR in your corner.
$4 MILLION+
Saved to date for our clients
About Denver
Denver is the most beautiful city in the world. It boasts 300 days of sunshine, a vibrant cultural scene, diverse neighborhoods, and stunning natural beauty. Denver is a young and active city located at the base Colorado Rocky Mountains. It boasts breathtaking architecture, award-winning cuisine, and unbeatable views all year.
DENVER HISTORY
In an effort to gain political favor, local boosters called the frontier mining camp along the South Platte River "Denver" in honor of James Denver, Kansas Territorial Governor. Denver had already retired when the town was named. Denver is the result of three towns originally named Denver. The other names were dropped in 1859 to exchange for a barrel of whiskey that could be shared among all. The saloon was Denver's first permanent structure.
NICKNAME OF DENVER
Amazingly, the 13th step of the Colorado State Capitol Building's west side is exactly 5,280 feet above sea level. It's one mile high. Golf balls can travel 10 percent further in Denver's rarefied air. So do cocktails. Cocktails pack more punch than alcohol at sea level. It is recommended to drink more water in the Mile High City. Colorado's sky is blue because this elevation has less water vapor.
DENVER'S POPULATION
Denver's population was 727,211 in 2019, while the metro area has nearly 3 million residents. Between 2010 and 2019, the city's population grew by 21.2 percent. According to the 2019 census, 30% of the city's population is Hispanics, while African Americans account for nearly 10%.
AROUND COLORADO
Colorado's mountainous region is six times larger than Switzerland. It contains 9,600 miles (15.449 km) of fishing streams and 2,850 lakes. There are also more than 1,000 peaks that are two miles (3.218 km) tall.
Denver City Parks Department maintains and operates the road leading to Mount Evans' 14,260-foot peak (4,346 km).
Katharine Lee Bates, a local mountaineer, was inspired to create the words "America the Beautiful" in 1893.
The half-billion-dollar gold mined in Central City makes it the "Richest Square Mile of Earth," 45 minutes west of Denver.
The Colorado Trail runs 500 miles from Durango to Denver and passes through eight mountain ranges, seven national forest areas, six wilderness areas, and five river systems.
DENVER'S LOCATION
Denver is not located in the mountains but near them. The Mile High City lies on rolling plains 12 miles east of the "foothills," a series of gentle mountains that rise to 11,000ft. The "Front Range of the Rocky Mountains" is just beyond. This range of majestic snowcapped peaks rises to 14,000ft. Denver may not be located in the mountains, but the mountains still dominate it. The scenic mountain panorama that surrounds Denver spans 140 miles. There are 200 named peaks visible, 32 of which rise to over 13,000 feet.